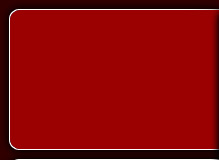 UPCOMING EVENTS

OCTOBER 18TH-20TH REGISTRATION

NOVERMBER 8TH FIRST PRACTICE

DECEMBER 11TH ROCK n ROLL TOURN.

JUNE 20TH -23RD SUMMER CAMP (K-8) JUNE 20TH -23RD SUMMER CAMP (K-8)

~~~~~~~~~~~~~~~~~~~~~~~~~~~~~~~~~~~~~~~~

Competition (Dual Meets and Tournaments)

The Oxford Wrestling Association and competition directors from all organizations attempt to ensure that all wrestlers who register for events gain valuable mat time.  However, this does not guarantee that everyone who registers for an event will have the opportunity to compete due to a variety of circumstances.  Simply, this is the nature of the sport.

MATCHES ARE SUBJECT TO CHANGE. 

PLEASE CHECK SCHEDULE OFTEN. 

DIRECTIONS COMING.

~~~~~~~~~~~~~~~~~~~~~~~~~~~~~~~~~~~~~~~~~

Dear Parents,

    The question of tournament fees has been questioned by several parents; I'd like to address this issue.  Tournaments cost money – period.  The OWA can not afford to pay for each wrestler's registration fee for every tournament – we have not done this in the past and we will not do it in the future.  However, if you have a financial burden and your child wants to participate, we will pay 99% of the time. 

    On another note, the only way your wrestler will be able to experience quality competition and determine how good he really is will be to attend tournaments where you are not segregated by experience – just weight and age.  This will be a true determination of how "good" your child is.  The ICWL (our league) will pair your wrestler with another who is his age, weight, and experience level which is a great way to start off a young wrestler's competitive career.  However, to excel, you must "sharpen iron with iron."  You must get your butt kicked and be able to come back for more and look to improve.  This will cost you money!  It will cost you money, time, and your weekends but if you stay the course and compete in the events that we advertise – YOU and your child may just begin to realize why wrestling is the greatest sport on earth.

~~~~~~~~~~~~~~~~~~~~~~~~~~~~~~~~~

*****If you have NOT received any emails from Kelli, please first check your junk or spam or phishing bins to unblock me. Kelli's computer is set up to bounce back emails that do not go through and as of now, none are coming back as undeliverable.*****

~~~~~~~~~~~~~~~~~~~~~~~~~~~~~~~~~

OXFORD WRESTLING ASSOCIATION

Etiquette For The Wrestling Parent

  There are few things in this world that are more difficult to do than watch your child wrestle. To help the parents of our wrestlers get through the season gracefully, we offer the following guidelines:

  1. Your wrestler wants to have you there. It is important to him even if he doesn't say it. Whenever possible, be there for him.

  2. Do not expect your child to win every (or any) match. It is your duty as a parent to give your child a big hug after every match, WIN or LOSE. If you cannot do that and winning is more important to you than showing your child that you love him or her no matter what, then disregard item #1. Your child wants to win. It's more fun than losing. But if your wrestler thinks that their losses are a bitter disappointment to their parents, not just a learning experience for them, they will not enjoy or participate in sports for long.

  3. Let the coaches coach your wrestler. It is your job as the parent to be your child's biggest fan. Encourage them, listen to them, but be careful about suggesting ways that they can improve their wrestling. Too many suggestions may make them feel that you are not satisfied with them, or are disappointed with them. The coaches usually have an accurate idea of the things your wrestler needs to learn, and is in a better position to teach your child. Your job is to be their parent.

  4. Try to stay calm. Remember that in 20 years you will not remember which matches were won or lost. You will remember that your wrestler learned many important lessons about life as well as about sports, and had a lot of fun in the process.

  5. Read these guidelines at least once before every match and tournament!

ALUMNI SPECIAL NOTE:

The Oxford Wrestling Association is looking for names, addresses, and/or emails for Oxford Area High School wrestling alumni.  If you wrestled at any point for Oxford Area HS, we'd like to have your contact information to create a data base for future references.  We have a rich history of wrestling in our community; it is imperative that we work to support our great tradition.  Please email or call Jamie Canaday or Kelli Karlton at the numbers listed below. 

WEATHER CONDITIONS:

If school is canceled or lets out early due to snow or ice, there will be NO wrestling practice that day.

General rule of thumb, no school, no practice.


Contacts:

(Please don't send e-mail

forwards, unless it is wrestling related, thank you!)

Coaches:

Lloyd Vance

Brannon Seaman

Dave Maiers

John Loftus

League Match Registration

League matches for the season are over. 

Good luck to our wrestlers doing

the tournaments.